Talk about tasty! We've seen a whole raft of food-inspired shades cropping up, and frankly it's got our mouths watering…
A new season means new colour trends. As we slide into autumn we've seen a real hike in food and drink-inspired shades, ranging from the natural to the magical. Either way, we've got a real appetite for new colour. We enlisted the help of the Karbon Kyd himself, PAINTER Jayson Grey, and Lloyd Court – colour director at Skyler London – to talk us through what's on the menu.
Toasted Coconut
Pushing sunkissed bronde shades aside for Autumn, this vivid blend of darker roots and icy ends mimics the contrasting shades of toasted coconut shavings. Ideal for brunettes who don't want to worry about root growth, this look is all about colour melting and getting your hands on the iciest toner you can. Weaving the colour throughout the lengths of the hair, a more skilful and modern approach than the previous dip-dye trend, it's a great way to really show off great cuts with its multi-dimensional shades.
Jayson: "This is a very strong but pretty look! Ideally the hair needs to be of a lighter base, and have the smokey roots put in to achieve the best results, and to ensure a good degree of life on the ends. That said, if there is old ombré present the ends can be eased and toned to the desired effect. This would be a great look on Asian skin tones."
Images: @kayluhskolors
Cold Brew Coffee
Who says blondes have more fun? Spice up darker hair as the nights draw in with ribbons of neutral-to-warm shades to add interest and definition to your client's cut. Play with highlights and lowlights without straying too blonde to mimic the play of light through a glass of cold brew coffee. This should be more subtle than highlights placed near the roots, with colour focused on the mid-lengths and ends.
Jayson: "Cold Brew is ideal for darker depths that are either cool or medium warm. Think JLo's Jenny from the Block look, very late '90s and early '00s, which works well in a lot of depths. It's a personal favourite of mine!"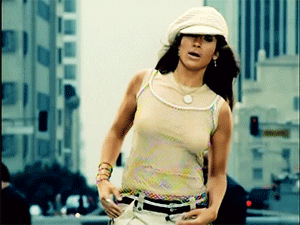 Images: @antonioprietosalon, @tauni901
Butterbeer
Perfect for Potterheads, this rich amber hue is a more wearable version of the neons and yellows that we've seen over summer, particularly in celebrity wigs. As the weather cools we're seeing colours deepen to almost mimic the colour of the leaves, running the gamut from deep caramel to a vivid golden colour. Certainly not one for the wallflowers of the world!
Jayson: "This look can be worn on any given depth. Ranging from a medium and light blonde, right through to a warm medium brown. The idea of this look is that it uses the natural warm yellow tones that are present in these hair types to suit the skin type. I love these rich and buttery looks."
Lloyd: "Butterbeer is a great transitional colour for going from dark to light. When lifting the hair from a darker shade to a lighter you will always need to go through a warmer stage first. For the hair in the picture (below right), this Butterbeer colour was created by using a Balayage technique to lighten the lengths and ends; leaving hints of brunette to give it the ultimate blend of colour."
Images: @babyliss_belgium, @hairsthebling, Skyler London
Blackberry
Moving on from the familiar sweet pinks and pastel shades we've been seeing, for autumn we're looking at a booming blackberry season. Deep purples are a fun way to play with colour for those who don't want to go lighter. From deepest dark with a violet sheen to a subtle colour-shifting gloss, this tasty colour comes in a number of guises.
Lloyd: "Of all the food inspired shades, Blackberry is the hardest one to achieve… but not impossible! This is because you don't want the purple to become too bright otherwise it will look too bright in comparison to the darker pieces. Using a deep purple tone will enhance this colour to look more natural."
Images: Pinterest, Skyler London
Red Velvet
Somewhere between chocolate and scarlet lies the perfect Red Velvet blend. This colour needs to be built with several shades to avoid an all-over hue which would lose any definition. Like Blackberry, this is all about the blend of tones to create an almost iridescent effect.
Jayson: "Now we are talking pure trend! Shades like Blackberry and Red Velvet are the taste makers of the coming seasons. Be it a blend or melt, I'm predicting a tonal clash or block fusion of all these tones. These are the most exciting and relevant palettes that have made a comeback – I am already using them as we speak!"
Images: @linuslee.lcj , @hairbyemilyo